The AI Conference was established to embrace the potent capability of AI to revolutionize every facet of human existence, from daily living to broad societal structures.
Guided by the core tenets of transparency, diversity, and open-source promotion, we aim to provide a unique platform to exchange ideas, foster innovation, and challenge existing norms in the AI domain. Our mission is to mitigate the inherent biases often found in AI models, push for increased openness, and champion the democratic accessibility of AI technologies.
While the academic sphere continues to lead the charge in AI research, we have carved out a unique niche focusing on the application of that research. Our emphasis lies in bridging the gap between theory and practice, spotlighting the transition from cutting-edge research to actionable, real-world use cases. We see an emerging cycle where research informs or generates code, which in turn serves as the springboard for projects and startups which enable access and the democratization of AI technology.
At The AI Conference, we welcome a diverse range of participants, from open-source projects and startups to venture capitalists. We fervently believe in the power of commerce to propel the development and deployment of AI technology for the greater good. Our vendor-neutral stance doesn't preclude us from recognizing the critical role commercialization plays in bringing life-changing innovations to the forefront. After all, transforming lives requires not just groundbreaking ideas but also the means to implement them.
Our platform brings together a vibrant mix of participants – researchers crafting code, engineers applying that code, startup founders envisioning new companies, and venture capitalists providing the necessary financial backing. By creating an ecosystem where these different entities can interact, collaborate, and innovate, we facilitate the translation of AI advancements into practical, life-enhancing solutions.
Join us as we collectively shape the future of AI Together, we'll foster an environment that embraces inclusivity, transparency, and shared growth, ensuring the benefits of AI extend to everyone, everywhere.
MEET THE PEOPLE WHO MAKE THE AI CONFERENCE POSSIBLE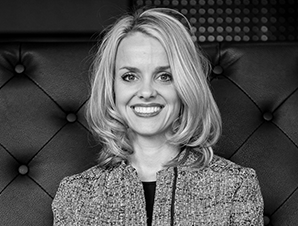 FOUNDER
THE AI CONFERENCE & MLCONF
Courtney Burton
Founder, The AI Conference and MLconf
Courtney Burton is a co-founder of The AI Conference. Previously, Mrs. Burton was the Founder of MLconf- The Machine Learning Conference, which sold to ModalityIQ in 2020. Mrs. Burton has produced 20+ conferences in the AI/Machine Learning/Data Science space since 2010 and has helped several startups with their inaugural user conferences throughout the US. Mrs. Burton holds a real estate license in California, where she helps friends and family with their real estate goals and manages her own real estate portfolio as well. Courtney holds a BA in Economics from Sonoma State University and has an extensive background in event production and technical recruiting.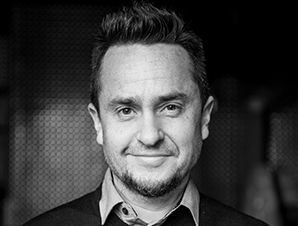 FOUNDER / PRODUCER
THE AI CONFERENCE
Shon Burton
Founder, The AI Conference
Shon Burton is the co-founder of The AI Conference. Previously Mr. Burton was the founder and CEO of HiringSolved, a leading AI-software startup in the HR Tech industry.  HiringSolved was acquired in 2017. Mr. Burton is also the founder of MLconf, The Machine Learning Conference, a top ranked industry event series covering the research and implementation of artificial intelligence and Machine Learning based technologies. MLconf was acquired in 2020.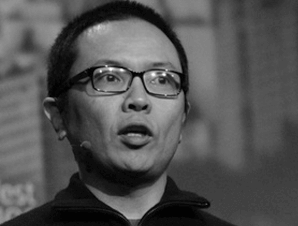 PROGRAM CHAIR
THE AI CONFERENCE
Ben Lorica
Program Chair, The AI Conference
Ben Lorica is the Program Chair of The AI Conference. Previously Ben was the Program Chair for the Strata Data Conference, the O'Reilly Artificial Intelligence Conference, and TensorFlow World. Ben is an advisor to the following startups and organizations: Databricks, Anyscale, Anodot,  AimStack,  BNH,  Faculty, Ivy, Matroid, Meaning, Metaphor Data, Visual Layer, Graphistry, Yakit, and The Center for Data Intensive Science + Open Commons Consortium (University of Chicago).  Ben is an investor in CipherMode,  Faculty, Gloo, and Lamini.  He was also previously an advisor to Determined AI, Lattice Data,  Alluxio, Pathmind, and to DeepScale. He serves as co-chair for several leading industry conferences: the NLP Summit, the Data+AI Summit, Ray Summit, and K1st World. He is @BigData on Twitter, on Mastodon, and on Post.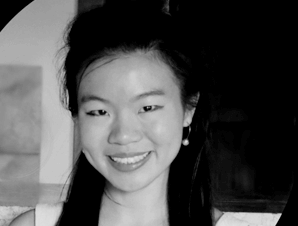 ADVISOR
CO-FOUNDER & CEO, LAMINI
Sharon Zhou, PhD
Advisor
Co-Founder & CEO, Lamini
Sharon Zhou is the co-found and CEO of Lamini. Lamini is the LLM Engine for developers to rapidly and easily train custom models.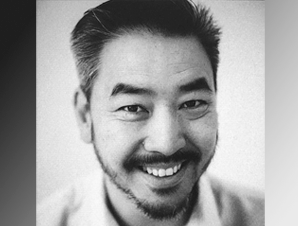 Advisor
Partner, Bloomberg Beta
James Cham
Advisor
Partner, Bloomberg Beta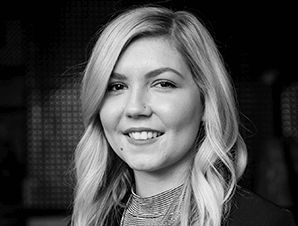 Event Production Manager
The AI Conference
Paige Zaremba
Event Production & Marketing Assistant, The AI Conference
Paige Zaremba is an Event Production and Marketing Assistant at The AI Conference. Paige is managing logistics for event sponsors and speakers, to ensure each conference is a success. Before working at The AI Conference and MLconf, Paige worked within the Fitness industry within a large Personal Training Conference. Paige holds a BA in Communications from Arizona State University, where she focused on special events programming and management.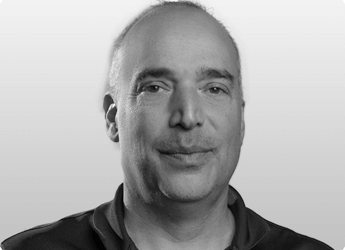 Dr. Danny Bickson
Advisor
CEO, Visual Layer
12 years ago, along with my collaborators at Carnegie Mellon University, I have started the GraphLab large scale open source project, which is a framework for implementing machine learning algorithms/big data analytics in parallel and distributed settings. When the project became popular, we have decided to raise money to expand the project and provide an industry grade solution. Our company Turi was acquired by Apple, who released our framework as Apple's open source named Turi Create:
https://github.com/apple/turicreate.
I spent 5 years at Apple as a senior manager working on applied data science in multiple areas including deep learning for iPhone manufacturing cosmetic defect testing. I recently quit and looking for new ventures.
My blog: http://bickson.blogspot.com
Specialties: Large scale machine learning, big data, distributed algorithms, numerical iterative methods, convex optimization, interior point methods, message passing algorithms, large scale matrix factorization, collaborative filtering, linear system of equations, linear regression, Hadoop, Map-Reduce, Amazon EC2, cluster computing, cloud computing, signal processing, Kalman filters, Gaussian mixtures, multivariate statistics, heavy-tailed distributions, alpha-stable distributions, MCMC methods.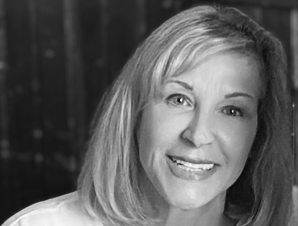 Susan Stewart
Sponsorship Sales
Susan has an extensive background with conference sponsorship sales in the emerging technologies space. Susan has led sponsorship sales on many launch events including the Web 2.0 Summit, Web 2.0 Expo and the Enterprise 2.0 Conference. She was Vice President of Sales for O'Reilly's Strata Data Conference and O'Reilly's AI conference, which had international representation in five locations annually. Susan seeks to create sponsorships to connect technology buyers with sellers in emerging and accelerated markets.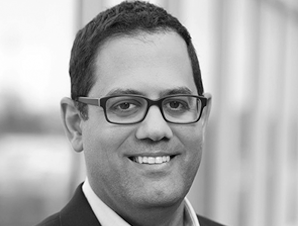 Advisor
Investment Director, Intel Capital
Assaf Araki
Advisor
Investment Director, Intel Capital
I'm an investment manager at Intel Capital, focusing on AI and Data Analytics platforms and products. All of my professional career focused on AI and data analytics. These days AI & data analytics are under a huge disruption from algorithms and libraries to database management systems and compute engines. The unique culture of the data analytics community drives this disruption, together with the huge progress in deep learning technology. Researchers and startups are leading the data revolution at a fast pace. What is the next Spark? Caffe? What are the next-generation toolsets for a data scientist? How will machine learning change the way we build software and products?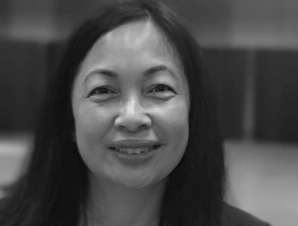 Sandra Archuleta
Sponsorship Sales
Sandra is a business development and sales professional whose goal is to create sponsorship packages that align to her clients' goals. Her sales background includes working for GES, an exhibition contractor and Splash Events; an exhibit design house. Sandra has generated sponsorship sales for Interop trade shows in the U.S. and Japan. For O'Reilly's Strata Data Conference global events, her previous role as Strategic Account Manager was to develop and grow relationships with both newly funded start-ups and established technology vendors in Silicon Valley.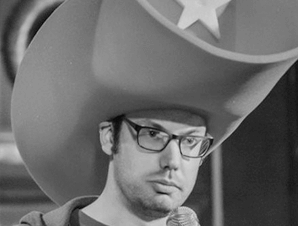 Josh Wills
Advisor
Josh has held many software and data engineering roles at companies including Slack, Cloudera, and Google.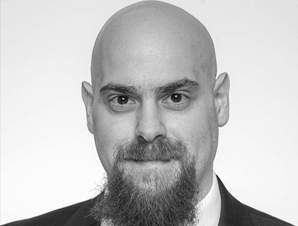 Advisor
Professor of AI, Radboud University
Since 2022 Tal has been a Professor of AI in Radboud university and a visiting professor in the Yale school of management.
Professor Tal Kachman received his B.Sc (chemistry), B.Sc(physics and mathematics), M.Sc (Engineering) from the Technion I.I.T. He obtained his Ph.D in theoretical physics from the Massachusetts institute of technology and Technion I.I.T
Following his studies, he was a postdoctoral and then research staff member in IBM research NY working on Machine learning for healthcare and life science, fundamentals of deep learning and quantum machine learning.
Post IBM he co founded Rhizome Works, a deep learning startup dealing with large scale control problems and data security, later being acquired.
Following the acquisition of Rhizome Tal was a member of the machine learning research group in AQR capital management working on alpha generation portfolio optimization and trade execution.
Join our mailing list to hear updates on scheduled conferences, calls for speakers, and ticket discounts to The AI Conference.